View all of our reviews on Google: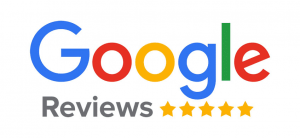 "Our company has used Neil for years. He always does excellent work at very reasonable prices. Neil gives excellent customer service and we highly recommend him for installing/replacing blinds.
– Lee Plaza Falco
"I needed to replace all the blinds in my home recently, and Neil did an excellent job with the installation. He was very courteous and professional in all my interactions with him. I would highly recommend him and would be glad to do business with him again in the future. Thanks!"
– Amir Ronaghy
"We had 10 cellular shades installed for our newly bought home. Custom Blinds provided excellent consultation prior to our purchase and addressed all of the questions we had regarding the items in their catalogue. They even managed to secure for us cordless shades at no additional cost through a special sale via one of their vendors.
Neil kept very prompt text communication with us through the entire process and even managed to book the installation within days of the shipments arriving at our home, on the specific day we requested.
Come installation day, the contractor not only arrived early, but also managed to install everything flawlessly in about 15 minutes. The shades were in excellent condition and we have absolutely no regrets regarding their installation or quality.
This service is going to be our go-to for any future blinds installations we may need, and will be the service we refer to our friends. Overall, zero complaints."
– Shi Yoon Kim
"Awesome service! Neil was very communicative, prompt with his responses, and punctual. His attention to detail showed"
– Chris Treadwell
"Excellent installation experience, professional, & courteous."
– Kathy T
"Wow!!! I never thought new blinds could change a room so dramatically. The quick service and quality workmanship was…"
– Albert Fulvi
"I ordered the faux blinds and I could not believe the quality, prompt service, and level of professionalism I received. I would recommend this company to anybody needing blinds. First class all the way."
– Judy H
"I recommend the company, I received in my house a good service and a good price, everything that a client looks for. Thank you I really liked my blinds"
– Cristina Soto
"Very professional, customer friendly, excellent prices and service. I will definitely refer to others"
– Larry Germantown, Maryland
"Custom Blind Service was honest, prompt and professional, I would highly recommend them"
– Jo Ann Chantilly, VA
"Love my new shades! The overall experience was great!"
– Pat Olney, Maryland
"Custom Blind Service was very friendly! Great quality, competitive pricing and outstanding service"
– Shirley Silver Spring, Maryland
"I was very pleased with Custom Blind Service after they outfitted my entire house with new blinds!"
– Roxanne Washington, DC
"Lots of choices in the area, glad we went with Custom Blind Service. Best choice by far!"
– Tracy Waldorf, Maryland
"We especially appreciate the blinds being delivered and installed in less time than originally estimated. Excellent job at a fair price too!" 
– Ann Bethesda, Maryland
"Very pleased with the the customer service, the product and the price! The communication with Neil was great and we really enjoyed the wide array of products offered. The product we chose was great quality for a great price! Would highly recommend Custom Blind Service to anyone!"
– Elizabeth H
"Neil responded quickly to my first phone call. He was on time and courteous for appointments. Neil does the measuring and installation. I chose faux wood blinds for my project. Neil added auto lift and a nice valance to my blinds. I am very pleased!"
– Susan J
"Neil was not only professional but a hoot. With a very kind heart, Neil was very patient with us and helped us beautify our home. There were plenty of options and the best prices out of everyone we contacted. You really can't go wrong!"
– Nakietha Peoples
"Custom Blind Design has provided excellent service in several of my homes through the years. I am a repeat customer because Neil takes the time to provide many choices in blinds and wide variety of price points that work for all budgets. His work is very neat and well executed and he cares about his workmanship and the way the blinds look in your home. I highly recommend Custom Blind Service as a top-notch company in the DMV with excellent quality and customer service."
– Spiro L
Call 240-309- 5722 for more information & pricing.  CUSTOM BLIND SERVICE | Serving the DMV, Frederick & Montgomery County, Maryland since 1987.